Mini carnival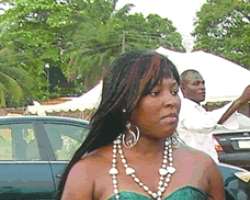 The mini dress is a fun and versatile trend when it is worn well. And even when models burn the runways in this elegant fashion, it never fails to mesmerize the audience.
The mini dress is not exactly a "must have" item for every woman's closet, as they simply won't appeal to all women. But for those among us who aren't afraid to show a little leg and have a little fun with it, use the following steps to learn more about mini dresses and how to wear them.
Don't underestimate this question as the mini dress is NOT for the timid, the wallflower, or someone who is ashamed of their legs. Confidence and boldness work extremely well with this trend. The mini dress shouldn't even be attempted unless you are ready to OWN the look unapologetically.
That being said, there are two ways you can wear your mini dress. With a flat pair of shoes or flat sandals or with a heel or wedge. Wearing your mini dress with a flat pair of shoes or sandal tones down the look significantly and gives it a more casual feel.
Determine whether you should wear your mini dress with leggings, tights, or bare legs. Whatever you are most comfortable with, go with it
Here are more tips to help you go mini
•Know your body type. The mini skirt's greatest strength and weakness is that it shows off your legs. If you have great legs, why not flaunt them? If that's one body part you'd rather not bare all the way, wear a skirt or mini dress with tights or decide not to wear them at all. It's better to feel confident in your clothes than wear something you know doesn't flatter you.
•Supple smooth skin. Even ladies with legs that resemble Heidi Klum's can still benefit from this step. Smooth legs automatically look slimmer and more toned, which is essential if you're wearing a mini dress or short skirt.
•Balance the skirt out. Wear something baggy up top if your skirt is tight. This is a fashion proportion basic, and a good way to safeguard against looking slutty as opposed to fashion forward.
If the skirt is tiny and tight, wear something loose that covers you up a little more on top.
•Get high – with your footwear. Wear some type of heel or open sandals, not a sneaker or ballet flat. A flat pair of shoes with a short skirt makes your legs look shorter and wider than they normally would, which is not what most girls want to do to themselves. Heels lengthen your legs and make you look skinnier and more modelesque. For a really trendy look, rock a short skirt with a gladiator heel.