New Music: Sunceeti---Jam Jam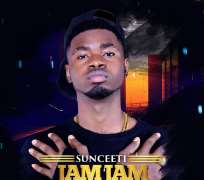 It is that festive time of the year and Sunceeti (formerly & pronounced Sun City), delivers this new tune for your enjoyment. "Jam Jam" is a catchy dance tune produced by Stepsup.
Enjoy this holiday season and "Jam Jam". Merry Christmas and a prosperous New Year in advance.
Stream 'Jam Jam' here: https://soundcloud.com/musicafrica/jam-jam
Download 'Jam Jam' direct to device here: https://my.notjustok.com/track/download/id/158949
Sunceeti on social media:
Instagram: @Sunceeti
Twitter: @Sunceeti