NYSC Should be Suspended Since our Youths are Dying…Actress, Funke Adesiyan Warns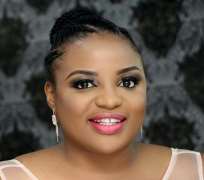 The sudden death of young National Youth Service Corps member, Corper, Ifedolapo, who was said to have died at the training ground after traveling a long distance from Osun state to Kano where she was posted, has left many asking various questions.
One of such persons who is not happy with the NYSC authorities is Yoruba actress, Funke Adesiyan, who described the death of the Corper as very tragic as this has gone to show the high level of negligence and nonchalant attitude of the NYSC officials are the various camps.
The actress pointed out that if the country will continue to lose its youths who go about serving the nation through NYSC, then there is need to place service on hold since adequate facilities cannot be provided to care for them.
In her words, "I woke up this morning feeling very angry and repressed after reading the story of this young woman, Ifedolapo who died at the NYSC camp due to sheer negligence and nonchalance. How long do we continue to lose our youths who are serving their nation in good faith? I believe the NYSC should be placed on hold if adequate facilities can't be put in place in the most rural parts of Nigeria. Rest on pretty. I don't know you but I'm angry you died this way. May God rest your soul."