'Why Tu Face's New Album Is Expensive'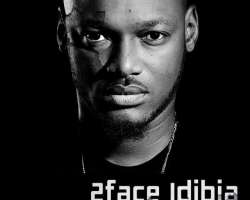 A copy of Tu Face Idibia's international re-issued third album, The Unstoppable, will be expensive as it will be sold for N1,000, says the management of, Now Muzik.
The Chief Executive Officer of the entertainment outfit, Efe Omorogbe, said the decision is a step to curb the activities of pirates feasting on artistes' intellectual properties.
According to him, "in the first instance, the management has decided to take this seemingly bold step to draw the line. We are tired of pirates selling our intellectual properties at ridiculous prices.
"It is a timely idea and there is no better qualified brand to launch it than Tu Face. This is beyond Tu Face, Now Muzik or Hypertek, it is the revival of the primary platform in the industry structure. Pricing is the biggest obstacle to the survival of the Nigerian record label and N1,000 per CD is the first step towards fixing that problem."
The album will be packaged in a unique jewel case, the CD imported from South Africa by Hypertek/Now Muzik and distributed by Soforte.
In his own reaction, Tu Face noted that "I take it as a personal responsibility. I travel all over the world and feel first-hand what a structured industry is like. Why does ours have to be so different in the negative sense? I have been very involved in the campaign for reforms. Now, I'm just walking on the right path. A lot of people have been considering this move for a long time and I hope they can now find the courage to do it."
—Bayo Adetu