Why we went ahead with Huk Up Show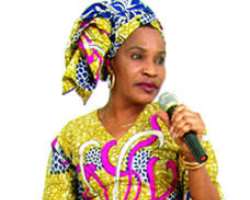 The long awaited Huk Up Show postponed from April 30 to May 7 for the shocking sudden death of the uprising star evergreen Dagrin, was almost postponed once again a night before the new date, the president of the Federal Republic of Nigeria, Alhaji Umaru Yar Adua departed the earth so it was again time to consider postponement or go ahead with the show. All the special guests invited were headed to Kastina on condolence visit to the family of the president.
Monye has this to say on the president's death and the Huk Up Show
It was a shock it was also a celebration of life, he was a fine gentleman, he had character and values, he was rounded and positive for me it was life well spent he was a governor and later he became a president.
It's not how far, but how well, and he lived well so the show had to go on, even though it was affected by the mourning of the late president, I have flagged off the show that's most important for me, it started at 6pm, some of the guests were already seated, the special guest of honor, Chief Mrs. Oluremi Bola Ahmed Tinubu the former first lady of Lagos state was duly represented while more guests, stake holders and the anchor, Mandy who doubled as comedian were all in attendance. The show became a female affair, the princess of Afro beat king Kela Anikulakpo-Kuti, Yeni Kuti were all in attendance while Agatha Amatha of Inside Out was also present.
The show started with a welcome song from Stella Monye and another female Fuji Musician Lady Mandela in a duet, they both sang praise songs in hopnour of Tinubu and his lovely wife for having foresight to hand over the baton to the most popular working governor of Lagos State Babatunde Raji Fashola.
The night was a night of music and plenty of jokes, the Huk Up cake was unveiled by the special guest of honor, from then on there was more music as Stella entered into duets with Lil H the little child rap star. While the other females singers also proved their worth. Joy sang the Nu Skool, Charity sang Naija reggae, just as Angela sang the national anthem aside the naija old pop vibes. Toyin sang the authentic Lagos highlife and Marvis handled the Naija Gospel segment.
Stella monye who is fondly referred to as her Excellency by her colleagues in showbiz industries was all thrill and fun fare it was a lovely evening. When asked about her views on the show, Stella said "I look forward to the next edition which is Friday June 4 Friday and every 1st Friday of the month and we are expecting any 1st lady from outside Lagos for this edition. It's a good show and it can only get better.