People keep Judging Me But They are not God… Lilian Esoro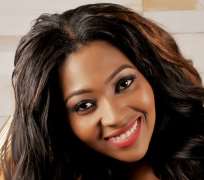 Nollywood actress, Lilian Esoro, has not been happy for some months now based on rumours making the rounds that her matrimonial home is no longer palatable.
Both she and her hubby, Ubi Franklin, have been sharing some funny captions on their social media accounts and fans have been feeding on that to pass various judgments.
With several advices and judgment being passed on the couple, Lilian has decided to speak out that many people just come around to pass various judgments at her and that has made her learn a lot about what life is truly all about but they are not God.
In her words, "This past week I have learned and finally understood the meaning of this saying "you only know yourself" people (family, strangers,' friends) will talk, and even judge you like they are God. Hate on you, crucify you, set meetings with others just to run you down, spit on you, your picture, esteem and set it ablaze…. Humans…. they #Think they own your life, #Naaaaaa just #Rise and remain #Focused, #Calm and #Smiling through it all. Quote Stolen from bibyonce #Life is Good #LILIGOLDHAIR #STAY FOCUSED #EYES ON THE PRICE #PROTECTYOURHAPPINESS #PRAY WITHOUT CEASING #BESTILLANDKNOWHEISGOD #LINES WILL FALLIN PLEASANT PLACES #BECOME MORE"