Music: Sammy J-Odogwu | @sammy_saka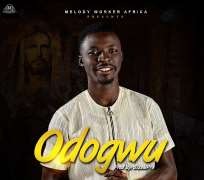 Coming into the music industry is the young talented,relentless,vibrant,focused gospel artist, samuel john Akor,popularly known as, Sammy J, whom according to him never thought or believed would have anything to do with music in his life time, is now, not just a lover of music. sammy j is also an artist and a song writer with a call to spread the very nature of Christ via music ministration.
The young talented,anointed Gospel music minister, sammy j, discovered and started his musical career in the philippines after which he decided to return home to his motherland Nigeria in pursuit of his musical career,in the process of that, unexpectedly came out this, wonderful, touching glorifying song
titled"Odogwu"giving praises to God in His magnificence which was produced by SIZZLEPRO
This is one song every good music lover should listen to.
download and share
DOWNLOAD: https://my.notjustok.com/track/download/id/148341
VIA KIWI: http://k003.kiwi6.com/hotlink/m0rz1lv0s3/odogu.mp3