CBN, NDIC URGED TO EMBRACE DYNAMIC REGULATION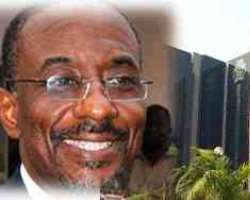 The Nigerian banking regulators have been charged to institute a more proactive and innovative regulatory process in the financial industry in order to effectively secure the health of the banks.
This call was made by a credit administration expert, Dr. Isaac Makilolo, during the maiden Credit Managers Summit organised by the Institute of Credit Administration in Lagos on Wednesday.
Makilolo, who said that this could be achieved by more mobilising human, material and technological resources, expressed optimism that this step would drive the transparency needed to forestall another crisis in the sector.
He said, 'The Central Bank of Nigeria and the Nigerian Deposit Insurance Corporation must begin to direct more resources, human, material and technological, to ensure that banking supervision in the new dispensation is more dynamic, more preventive in terms of being proactive and more transparent. When this is done conscientiously, it will not only make the banks to be more open in their reporting but also the regulators will then be able to detect any sign of ailment from any bank on time.'
He also flayed the prevailing credit administration culture in the country, blaming it for the crisis in the financial services industry, which sent many employees back into the labour market.
According to him, while international best practice in credit administration demands that exposure reporting system must be robust, transparent and timely to enable risk managers to track compliance with risk guidelines, the situation is quite different in Nigeria.
'The issue of transparency in credit administration by banks in this country is highly compromised in the area of the quality of reports rendered. There is a lot of secrecy and lack of openness in the figures they release. A lot of non-performing risk assets are not classified in accordance with the rules and principles of prudential guidelines, and are therefore not provisioned,' he stated.
Speaking at the event, the Chief Executive, ICA, Dr. Chris Onalo, said that with the passage of the Asset Management Bill at the National Assembly, there would be an avalanche of credit services to be provided in the country.
'The essence of the summit, therefore, is to debate on credit administration and also strengthen credit management in the country,' he stated.