AREWA24 comes to DStv and GOtv in October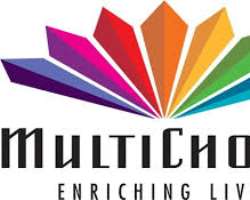 Lagos, Nigeria; 17 October 2016: MultiChoice Nigeria is once again expanding its free-to-air (FTA) channel offerings on its DStv and GOtv platforms with the introduction of AREWA24, the first free‐to‐air Hausa‐language satellite television channel on 20 October and will be available on DStv channel 261 and GOtv channel 101.
AREWA24 is an all-Hausa lifestyle and entertainment television channel that showcases northern Nigerian life, culture, arts and entertainment and celebrates the promise and potential of Northern Nigeria for Hausa speakers across Nigeria, Africa, the Middle East and around the world.
In a little over two years, the channel pridesitself on being the largest producer of original, high‐quality television programming in Hausa for Hausa speaking communities.
"We are giving our subscribers a variety of local content to choose from with AREWA24", said John Ugbe, Managing Director, MultiChoice Nigeria on the addition of the channel to its FTA genre."Over the past months, we have grown our FTA genre to include a number of quality local channels that our subscribers have found informative, engaging and all round entertaining. We also believe that the launch of Arewa 24 on our platforms, enriches our local content offering to our subscribers across Africa".
Speaking on the launch of the channel on DStv and GOtv, Jacob Arback, President of AREWA24 said, "When we launched AREWA24 over two years ago, our vision was to connect with millions of our northern audiences through their common Hausalanguage. I believe that our partnership with MultiChoicebrings us even closer to achieving this mission. The success of AREWA24is in part due to the locally-relevant programming content that we produce. Our diverse lineup is family oriented and promotes pride in culture through storytelling and entertainment."
AREWA24is the latest FTA channel to come on the DStv and GOtv platforms. Other FTA channels include; NTA I, Channels TV, Africa Independent Television (AIT), SilverBird Television, TVC, Lagos Television, ONTV MAX, Wazobia TV, Trybe TV and Galaxy TV.
The 24-hour channel will feature a wide range of programming and shows including:
Youth magazine and chat shows, which develop life skills, give youth a voice, promote young Nigerians'pride in their culture, and encourage entrepreneurship, collaboration and mutual respect; Entertainment and enrichment programs, such as children's TV, women's lifestyles, sports, music, culture and cooking; Hausa dramas, films and other video productions, including documentaries; and culturally-relevant and appropriate programming from around the world, including movies, dramas, and other series that are all dubbed into Hausaat AREWA24's studios.AREWA24's original drama series, "Dadin Kowa," won the 2016 Africa Magic Viewers Choice award for best indigenous Movie/TV Series in Hausa.
AREWA24channel will be available from 20 October 2016 toDStv subscribers on Premium, Compact Plus, Compact, Family and Access as well as GOtv Plus and GOtv Valuesubscribers
About AREWA24: AREWA24 (arewa24.com) is the country's first and only 24/7 free-to-air Hausa language satellite television channel produced locally and fully dedicated to Northern Nigerian life, culture, youth, business, arts and family entertainment. AREWA24's dedication to promoting Hausa language television content has filled a gap for Hausa speakers around the world, many of whom are also tuning in to AREWA24.com's digital online viewing platforms as a way to connect with their culture and with global communities.
AREWA24's original productions are uploaded weekly to youtube.com/AREWA24channel, and the channel benefits from active audience engagement across its digital platforms at AREWA24.com, facebook.com/AREWA24, Instagram.com/AREWA24channel, and twitter.com/AREWA24channel. AREWA24 is available on EUTELSAT 16A, horizontal polarization, frequency 10804, symbol rate 30000 and on the ACTV distribution platform. AREWA24's broadcast partners include Jordan Media City, and Eutelsat. For additional information please contact: [email protected]