Kim Kardashian's New Security To Include ex-CIA, ex-Secret Service Personnels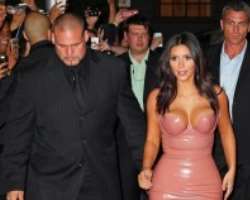 Since being robbed in Paris , Kim Kardashian has decided to upgrade her security .
READ:  Kim Kardashian's new security detail to costs $100k Daily
The reality star, who has kept a low profile since the unfortunate incident, has met with ex-Israeli army members, ex-CIA agents and former Secret Service agents, TMZ reports.
ALSO READ:  Kim Kardashian files $5.6m insurance claim five days after Paris robbery
According to reports, the new detail will be armed and two guards will be with her at all times. Her car will also be "armored."
Her mother, Kris Jenner, is also looking to assemble a team for her other daughters, Kourtney, Khloé, Kendall and Kylie.
It was earlier reported that her new security detail, which could amount to 30 armed guards could cost her roughly $100k a day.