Omoni Oboli's Okafor's Law for Stockholm International Film Festival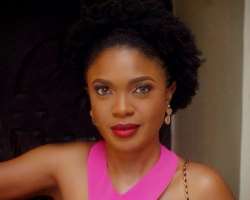 By Ayo Onikoyi
After selling-out three halls at the popular Toronto International Film Festival (TIFF) Omoni Oboli's latest movie 'Okafor's Law' has been selected for Stockholm International Film Festival (SIFF).
'Okafor's Law' which is the most ambitious movie of Omoni, reportedly gulpedabout N40 million in production and is coming after her third movie in cinema, 'Wives on Strike' sold 70 million copies, making it the third highest grossing Nollywood movie at the cinemas. Omoni Oboli
'Okafor's Law' stars established acts such as, RMD, Ken Erics, Ufoma Mcdermoth, Blossom Chukwujekwe, Gabriel Afolayan, Tina Mba,Toyin Aimakhu, Halima Abubakar Lala Akindoju, Betty Irabor, and others. With experienced crew members comprising of Yinka Edwards (cinematography), Pat Nebo (Set Design), and Tomi Adeoye(Production Manager), the movie is expected to be an instant hit with the audience.
According to Wikipedia, Stockholm International Film festival is an annual film festival held in Stockholm, Sweden. It was launched in 1990 and has been held every year in the second half of November. The film voted by a jury as the best in the competition section receives the Bronze horse
(Bronshasten). Since its start, the festival has focused on bringing forth and supporting new talents through competitions and scholarships. A third of the films selected for the festival are made by a debuting director. The main goal of the film festival is to show quality film from every corner of the world.