Drake Cancels Remainder Of 'Summer Sixteen' Tour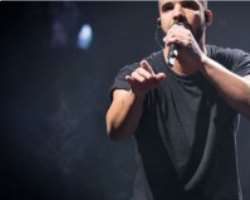 Drake has announced he would need to postpone the last three dates of his 'Summer Sixteen' tour of Toronto, Philadelphia and Newark because of a painful ankle injury he has been suffering to 'power through' during his shows.
SEE ALSO: Rihanna And Drake Are No Longer An Item
"We are over 50 shows in and I have done everything to power through my recent ankle injury and leave it all out there on the stage every night," Drake posted to his blog on Saturday.
"I hate to be told I can't do something, but under doctor's orders to allow me time to recuperate, I am being forced to postpone the intense three shows in a row in cities which have only ever shown me unconditional support," he wrote.
The singer's spokesperson then told PEOPLE, "Drake's fans mean the world to him. Seeing their faces and performing his music for them is what he loves to do the most and he can't wait to get back on stage."