CONFESSION: I Became A Grandmother At 36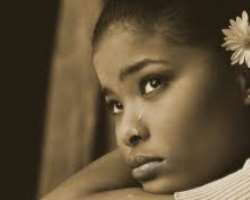 I got pregnant when I was 15. I had just finished my SSCE and was at home waiting for the results and reading for Jamb.
During that period I became very close to a boy at my Jamb tutorial, he lived in my neighborhood so we would go for classes together and come back home together. We were not boyfriend and girlfriend, in fact he never asked me out but he was a good friend, I was 15, he was 16.
One day he asked if he could follow me home to borrow one of my notebooks, I said yes. My younger siblings were not back from school and my parents had gone to work.
While at my house, he started touching me and before I knew it he was on top of me pulling my panties.
I can't say he defiled me because I didn't fight back or said no. At the same time, I can't really say I wanted it. It all happened so fast, I was scared and frozen.
I was soaked up in blood on our sofa, together we cleaned it up before anyone came home. We didn't say anything to each other but he was visibly shaking and wiping tears from his eyes.  I had terrible cramps and pain for days but I didn't tell anyone.
By the time my mother discovered I was pregnant I was four months gone; It was like my whole world shattered.
I didn't understand how I could get pregnant just like that; I didn't even feel any pleasure during the act. It was all so confusing to me.
My parents were very supportive; they covered me from shame and ridicule from people and made me focus on getting a good education while they took care of my daughter.
The family of the boy that impregnated me accepted my daughter, but they shielded their son by sending him abroad and they made sure he didn't contact me. There were no emails, social media or mobile phones at the time so no way to even communicate. Although he resurfaced after many years.
I had the baby and got admission to a University leaving my daughter at home with my parents.
I finished with a first class and by the time I was age 27, I was already a working class girl in Port Harcourt with a Masters degree and professional qualifications.
My daughter remained with my parents in Lagos and I went to see her at every chance I got. When she clocked eleven, my mother advised me to come and take her so that she can live with me. She said a daughter needs her mother at that age.
I was really reluctant to take her, I had always felt my parents were doing a great job taking care of her and I feared that I will not be a good enough mother.
I hesitated for some time until one day my mother showed up at my doorstep with my daughter and told me to take up my responsibilities.
I got married that same year, my husband knew about my daughter from the first day we met and said he had no problem marrying me with my daughter.
He was very good to me and my daughter and I was always happy in the early years of our marriage until things took turn for the worse. I had fertility issues and after years of trying and praying, he started listening to ungodly advice from his family. He became very hostile towards me and my daughter and will verbally abuse us at every point.
I tried my best to protect my daughter from it all but she was becoming a teenager at this time and was old enough to see what was happening. At some point she became rebellious and withdrawn from me and will ask me why I am choosing to still stay with a man that was tired of me.
I was so afraid of leaving my marriage, after getting pregnant as a teenager, I had always been afraid no one will marry me with a child.
Anyway on my 33rd birthday, my husband packed out of the house. He moved in with a woman that was already pregnant for him.
I moved on with my life focusing on my career and my daughter.  I met another man, we dated for almost two years before we had a quiet wedding last year.
He is 42 and isn't particular about having a child,  he already has two from his previous marriage, he says if it happens fine, if not fine.
I felt my life was back on track until my world shook again some months ago. My daughter who is in her second year at the University called to tell me she is pregnant.
At 20 she is now a mother, at 36, I am a grandmother.
Source: woman.ng