Nigerian movies are appalling – Femi Brainard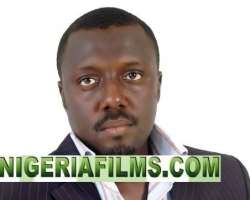 Femi Brainard is a cross-over actor, straddling both the Yoruba and the English genres of Nollyhood. He has starred in over 50 movies and now produces his own. He spoke with Hazeez Balogun during the last AMAA awards.
You were at the AMAA and you did not win any award, how does that make you feel?
How it makes me feel? Well, I was there to enjoy the thing, and not just to win an award. I was not nominated so how would I expect to win? I am happy for the winners though. The event was a great one and I congratulate all winners. The event alone shows that Africa is improving. At least, it will show us in another light to the outside world.
What have you been up to recently?
I was on sabbatical for a while and secondly I pick the films I do because not all stories are nice, so to speak. That aside, I am also into event management. So, if I'm not on screen I'm behind the camera somewhere.
You act in both Yoruba and English movies. Is that how you want be known? A crossover artiste.
I do more of Yoruba movies because of tribalism; but filming is filming, English, Yoruba, French or Portuguese. There was a time that a certain producer asked me to put an Igbo name to my name that he would help me with the Igbo marketers but I told him I couldn't sell my birthright. He didn't say it in a derogatory manner, but he said it because he wanted me to progress more. To that person, I said God bless him.
Can you tell us about your last movie
The title of the movie is Ashiri and it's a movie directed by Daniel Ademinekan; Doris Simon's husband. Femi Branch, Ronke Oshodi, myself and a host of others took part in the film. I don't want to say much about it but be on the look-out. It was well acted and the scripts were properly translated, thanks to my mentor who taught me well.
What are your challenges in the industry?
I see every work as a challenge, I see every script as a challenge. My plight however is that we do not churn out internationally-acclaimed films. We are used to box shots. Why is it called the movie? It's because something must move. If you are not moving, the camera must move and if the camera is not moving, you must. You shoot on film and then make it into a movie but the quality of movies being churned out nowadays is very appalling. Out of 10 films, you have three or four good ones, the rest will be nothing to write home about. I wish producers will go back to the drawing board and get something done.
Have you ever regretted being an actor?
No. I have not regretted being an actor, if anything it has opened so many doors for me. I have learnt a lot from my peers and from my mentors. Take it or leave it, I have mended marriages, not me per se but 'Everyday People' when it was being aired. It mended two marriages in Satellite Town and that I thank God for.
Tell us about your most embarrassing moment.
When I was in school, yes. But of recent no. My first major embarrassment was when I started doing guy. I just finished from Primary School then, I walked out one day and I stepped on a pebble and then I tripped and fell in the gutter, and I mean face flat, in the gutter. The second embarrassment was somewhere in Ikotun where area boys mobbed me. I almost smashed one of their heads on my windscreen because that was what I was aiming for and they kept asking for money and more money. I took his hand and I kicked his jaw. That was embarrassing. If you push me to do stuffs, I will.
How would you define a good actor?
A good actor is a good servant. He is someone who learns from his past and learns from his director and environment. A good actor is a person who sees himself as a vehicle to delivering certain aspects of life to the consumer which is the audience. A good actor is you.
Who are your friends in the industry?
Kids. My best friends in the industry are kids. Yes, I have the normal adults. I cherish kids more than my adult friends.
Any mentor?
Three people actually. One of them got me started in this job. His name is Barrister Tunde Bamishigbin. You may know him as Loco in "Palace." The other one you will know by the tone of his voice. His name is Uncle Olu Jacobs and his wife Aunty Joke Silva. They are my mentors. I try to emulate their delivery, their styles of acting, their persona if I can and to them, I say thank you.
How do you handle love advances from female admirers?
It comes with the territory. I believe what you mean is how do I handle toasters. Thanks to my parents because they instilled discipline in me and my sister. Do not say because you are in a certain higher realm or position, you start posing. Accept whatever you are or wherever you are and deal with it and move on. I don't know how to pose, I'm an old man.
Beyond acting, what do you do?
I'm into events management. Not any kind of events. It depends. I don't plan weddings, but I have people who do that. I can plan it for you. My idea of a wedding event may be crazy. If I am to plan a wedding, I won't do it the normal way. The wedding might be 8' o clock in the evening. It depends on where you are or how much you have; I might have you as a bride flown in; I might have you there but nobody will know, you can come out through a cake. Creativity is events planning.
In the league of top Nigerian artistes, how would you rate yourself?
You should rate me. I wouldn't want to rate myself. It is what you say that I will go with. If I say two you might say I'm better; if I say three you might say I'm cheaper. I will leave it to you to be the judge, but I hold my own in acting.
Can you share a bit of your childhood memories?
My childhood days were fun, great and also educative. Then, my grandmother, God bless her soul, and my mother used to teach me English with the Queen Premier, that small brownish book. If I missed a line, I got a knock on my head. It was when buses were five Kobo from Bode Thomas to Yaba; if you stood you won't pay. That was when you could actually cook a pot of soup with N10. Yeah, I'm old. Now it is all hi-tech.
From your point of view, what do you think is the problem of the Nigerian movie industry?
The Nigerian movie industry needs to go back to the drawing board. We need to emulate certain concepts of film making. We need to upgrade our sense and sensibilities about shooting films. We need to copy the best and have an open mind. It's about time we started doing things right, not wrongly. But we will get there someday.
How come you have not been involved in scandals?
I had my fair share of scandals in the 90s. I will tell you that but I will also thank the media for publishing. I was dating an actress then, and there was this lady, also, who wanted more than I could give. I guess I led her on, but at a point I just told her that it was better that we stopped because I couldn't cope with the two. She got pissed off and almost got physical with the other lady but a big brother friend of ours called her to order. That was in 2000.
What do you think the government and the society can do to help the industry grow?
Positive projection of oneself, of what we do. It's not every scandal that you blow out of proportions. Something happened early this year between myself and a journalist. There was a caption that read "Femi Brainard finds love in Commonwealth queen, Sokari Briggs". I know Sokari, she is a close friend of mine, a family friend. This particular journalist said I granted him a one-on-one interview; that we spoke about it and he saw us together, only for me to be introduced to this same journalist. When I asked him, "are you the same person?" He said, yes. Can you please tell me when I granted you an interview? He said don't worry. It's just a propaganda.
What message do you have for your fans?
Please do not do drugs, never let go of your dream. It might take a while, but it will surely come to pass. In any thing you do, always thank God.
By Hazeez Balogun