Mercy Johnson denies crashing her car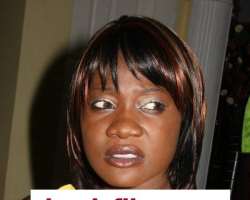 Mercy Johnson attracts scandals like honey attracts bees. But for some time now, the young lady has been free of any scandal.
However, fresh gist is following the shapely actress around. Her fiancé, Odi, gave her a posh SUV for a birthday present recently and we heard that she crashed the car.
We gathered that Mercy has been begging friends and fans for funds to fix the car that was damaged so badly.
But reacting to this through a very close friend of hers, Mercy said she was not involved in any accident nor begging anybody for money.
"I think her former PA is behind this. He is a fraudster. He is using that opportunity to extort money from people. Mercy is not a beggar. She didn't bash any car and even if she did, she is very capable of fixing her own car," the source said.