7 steps to red carpet glamour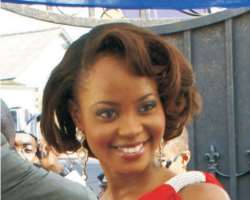 Our celebrities pop and shine at red carpets events as some of the make the most romantic looks for the red carpet. But it's not difficult to get that wow factor into your own look. All it takes is a little polishing here and there.
So if you have an upcoming event on your calendar that calls for a serious red carpet look, don't deter, just follow our easy 6-step guide to achieving your red carpet glamour.
Basic steps to red carpet glamour
Step 1.
Define your star style
Firstly, decide on a look that defines your natural assets. With the virtual makeover tool you can experiment with different hairstyles and colours, toy with numerous eye and lip shades, and create an all-over new you.
Step 2. Eyes talk
Never underestimate the value of your eyes when achieving a star-studded look. Learn the cardinal rules of eye colour to decide what shade looks best on you. And don't forget that your eyebrows shape your face. Take time to find your brow shape and get them under control. For extra definition, go crazy with false eyelashes. It's not as hard as it looks.
Step 3. Luscious lips
Take some expert advice when it comes to your lippy with handy lipstick tips, and make sure you choose the right shade.
Step 4. Get some hair flair
Your hair is your crowning glory, so don't just scrape it up or hide behind a mop and hope for the best. Find out which type of hairstyle compliments your face shape and features, and book an appointment with your stylist.
Step 5. Silver screen smooth
Now that you've dealt with the hair on your head, it's time to tackle the rest of it. Decide on the best way to beautify your bikini line, and never ever step foot outside on the red carpet without checking for any stray facial hair.
Step 6. Notorious nails
After preening and pampering for your walk of fame, your hands deserve some special attention too. Get expert tips on filing and shaping your nails, and find out how to make your manicure last the night. Or fake it with artificial nails.
Step 7.
Lastly, make sure your dress is as stunning as ever, it doesn't have to be a designer's frock, but one that will highlight your best features. Then slip into it and carry yourself with grace.