Marketer Battles Film Pirates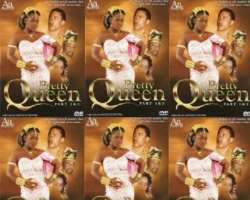 The CEO of OJ Productions Limited, one of the leading filmmaking and marketing outfits in Nollywood, Mr. Ojiofor Ezeanyaeche, has warned pirates to desist from feeding fat on his numerous works.
Amiable Ezeanyache made this known at a recent interactive session where he announced the arrest of a Benin, Edo State-based pirate, who was caught and handed over to the police. He was arrested while mass producing and selling pirated copies of one of his new movies, Pretty Queen.
According to embittered Ezeanyaeche, who decried the level of piracy in the movie industry, the culprit (names withheld) was nabbed following a tip-off by an informant.
"Prior to his arrest, we have been receiving information that a syndicate operating from Benin, Edo State, had been pirating my films and those of other marketers. We eventually arrested one of their kingpins with the help of the Edo State Police Command and later transferred the case to Alagbon, here in Lagos. He was caught with copies of Pretty Queen, one of my hit movies. What this heartless pirate does is to compile our movies into multiple titles without our knowledge or consent and mass sell to the unsuspecting public.
"I want to use this medium to tell the public that our movies, especially those from my stable, do not come in compilations or multiple packs. We sell just single pack and title of any of our movies. Anybody that sells multiple titles of Nollywood movies rolled into one is a pirate. Do not patronise them because they are the ones killing Nollywood," he said.
Ezeanyache who's also the proprietor of Dmatel Hotels and Resorts in Lagos and Enugu, disclosed that the culprits would soon be charged to court, for reaping where they did not sow.
"This case will serve as a deterrent to others still in the business of pirating our films. The world over, theft of one's intellectual property is a very big crime and we are out to assist the relevant government agencies curtail the evil activities of these pirates. We have uncovered their other illegal operational bases in Alaba, Onitsha, PortHarcourt and other hideouts I would not want to mention. Very soon, we will be storming these dark spots to fish them out and bring them to full justice too. We will raid them with full force very soon; that I can assure you," he fumed.
Ezeanyaeche, a pioneer filmmaker/distributor in Nollywood, also called on the relevant government agencies to create an enabling environment that will help the industry thrive. "Nollywood has come to stay, we only need the right support from the relevant agencies to make it stable and compete favourably," he added.