Entertainers task govt on leadership!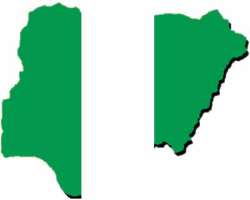 As Nigeria celebrates her 56 years of independence today, some entertainers have joined other Nigerians to take a swipe at the progress the country has recorded over the years, calling on the present administration to  strive to deliver a quality leadership to the people.
In chat with HVP, a popular film maker and actor, Francis Onwochei believed that absence of productive and selfless leadership has remained the bane of underdevelopment of the country in the past 56 years.
Onwochei, however, posited that for the country to move forward, there is need for our leaders to re-strategize, prior to giving the people quality leadership that can move the country forward.
"We have been a bit unfortunate with inspirational, productive and selfless leadership across board. This has sufficiently stunted the actualisation of our ideal potentials. Manpower and entrepreneurial capacity are available in most skilled areas but our focus has always been to re-circle and appoint less than qualified personnels to sensitive areas. Same way for infrastructure. We are here at 56, not where we ought to be. Let's s re-plan, reshape and truly move forward with focus,'he said.
On her own,co-anchor of Goge Africa show, Nneka Isaac-Moses, expressed optimism that Nigeria  would soon overcome her present economic predicament, stressing that what the country needs at the moment is to get its act together. According to her, "let's celebrate Nigeria at 56, with prayers and resolution to forge ahead as one towards the Nigeria of our dream"
Actress Chinwe Isaac advised  Nigerians to be patience with the APC-led government, noting that "whatever we are passing through now as a people, is for our good. It may look bad now but I believe the best is yet to come..", she counselled.