Niyola Charge Nigerian Ladies To Be Respectful And Not Letting Themselves Loose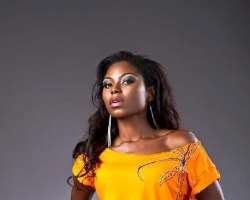 The Empire Mates entertainment first lady, Eniola Akinbo who performs under the stage name, Niyola has given an epic advise to Nigerian Ladies.
The Nigerian recording artist, singer, songwriter and performer, told Nigerian ladies to be submissive and not disrespectful.
She said "I had an interesting conversation yesterday and i thought to share this on. Ladies, being rude and disrespectful doesn't make you boss or tough … No matter how attractive you are, it is nasty! You can be confident, assertive and still attractive without being a bitch! I know some guys take the piss but girl! Keep it together! You already have an added advantage just being a woman, tap into that and you ll be O K !." she said.