Woman Accuse Actor Frank Artus Of Debt, Appeals To Nigerians To Tell Him To Refund Her Money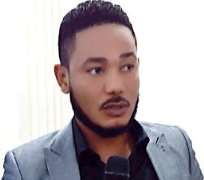 A Facebook user Charity Janssen, has released a video on her timeline accusing Nollywood actor, Frank Artus of owing her money and refusing to pay up the debt he's owing.
Charity Janssen
The actor has however been thrown into the middle of a new debt scandal as a widow took to Facebook to accuse him of owing her money.
The lady accusing the actor of owing her money in the video, cursed him and told people to appeal to him to refund her money or else she will go to her village to use juju on him.
Frank Isa Artus, better known by his screen name Frank Artus is a popular Nollywood and Ghollywood actor. He was born to an Egyptian father and Liberian mother.
The post appeared first on PorscheClassy Media .