Why I created O'Jez music and night club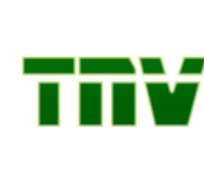 By AZUH AMATUS
Barely four years old in showbiz, O'Jez Music is already a household name within and outside Nigeria. A creation of Joseph Odobeatu, the events cum entertainment venue has come of age, blazing the trail in music and artistes promotion.
As a leading label in support of young and old talents, notable artistes like Sunny Neji, Baba Fryo, Segun Arinze, Fatai Rolling Dollar are currently on the label of O'Jez Music which also prides itself as a haven of highlife and other Afrocentric musical forms.
Odobeatu, who is an engineer by profession developed a passion for the arts and subsequently started the revolution that is today known as O'Jez Music. He reiterated his undying love for the arts, adding that he had always wanted to be a patron of the arts in all ramifications.
The Anambra State born engineer, who also operates a chain of fast food outfits and restaurants, told Daily Sun that his dream is to turn O'Jez Music and the artistes on its label into brands. According to him, O'Jez Music started because of his undying love for the arts.
Odobeatu spoke about his life as an engineer, his family, why he got married to a Yoruba woman, his dreams for O'Jez Music and the Nigerian showbiz industry in general.
O'Jez as a household name
It is basically a family name. The 'O' stands for Odobeatu, which is my own father's name. The 'J' stands for Joseph, Joan and Josephine- my name, my wife's name and my mother's name respectively. O'Jez is therefore the combination of all these names.
Before O'Jez
I've been an engineer for a very long time. The name of my company is JONAC Engineering. We represent some foreign companies, especially those in the U.K with their products here. We also produce and fabricate machine jobs. We are also fully into mechanical jobs. We also service and ensure that their machines are always in good shapes. We are into general engineering services. We started this company in 1989 and the bulk of our managers are foreigners from the U.K
I was pretty young when I started the business. I started from the age of 12, but I ventured into business professionally at the age of 20.
Vision of O'Jez Music
My dream to go into music started around 1983 and 1984 when I assisted some of my colleagues in selling records and albums. But my undying love and passion for the arts prompted my going into music. I'm a lover of the arts. Also, my interest in seeing our musicians compete favourably with their foreign counterparts prompted my interest in music. Our musicians are among the most talented globally, but due to lack of funds and poor management, they hardly go places. This is what O'Jez music is out to correct.
I'm not into music because of immediate financial gains; I'm investing for the future. I see a very bright future for the Nigerian music industry. The money will come but we are not in haste. We have laid a solid foundation for tomorrow. And I'm also happy that PMAN and other concerned bodies are tackling piracy.
O'Jez Music as a label
At O'jez Music, there is a benchmark. Our quality works always speak for us. I'm also of the view that anything good will last forever. So O'Jez won't die a premature death, it will last forever. I believe in teamwork and hardwork. We are really determined to be in the business.
Since inception of O'Jez Music in 2001, my team and I had always dreamt big for the outfit. The calibre of musicians on our label will tell you where we hope to be in the next couple of years. We have about seven artistes right now and when the time comes, we want O'Jez Music to be a global name and a force to reckon with in the music industry.
Already, we have talented artistes like Sunny Neji, Baba Fryo, Daddy Showkey and Fatai Rolling Dollar on our label. Others are Segun Arinze, Lady D, Sly Collins and a few up and coming artistes.
Very soon too, Nigerians will start seeing some new and talented artistes from O'Jez music. We are also very sincere and transparent at O'Jez music.
New studio for musicians
We just finished setting up our events and graphics departments. Very soon, our well-equipped studio will be ready. Traveling abroad to produce music is very expensive, with the equipment here, it will also save the country lots of foreign exchange. We like doing things properly. Soon, we will commission our hi-tech studios.
Between Engineering and entertainment
My passion for the arts is the link. Then my quest for artistic excellence, which transformed from O'Jez Club at Iwaya, to O'Jez Music at Surulere.
Family
God gave me a very lovely and understanding wife. She knows I'm very busy and hardworking. I relax with her and my kids whenever I'm less busy. She also knows I have a passion for what I'm doing.
I'm married to a Yoruba woman. Her name is Joan Abimbola Kudirat. She is from Abeokuta, Ogun State. We got married in 1989.
Her sincere ways of doing things got me attracted to her. She is also nice, accommodating and hardworking. I also thank God for blessing us with boys and girls.
Nobody objected to our marriage because the families are very understanding. The first time I took my wife to my mum; who is also like my girlfriend, she told me on the spot that Joan is the woman I must marry. Then, I believe that women anywhere in the world are the same.
Coping with ladies
I don't have the time for such frivolities. I'm too busy running my chain of businesses. But that does not mean I don't hangout with my pals once in a while. God has given me the will power to manage my businesses. I have a very good team. As a club owner, I relate well with ladies.
O'Jez Music and the choice of Surulere
I want to take our musicians outside our shores for tours. We have a lot of goody-goody for our artistes. It is a new dawn for Nigerian artistes, especially those on O'Jez Music label.
My passion for sports, especially football, brought my business and I to the stadium. I've been used to the stadium all my life. I have a football team called Jonac Football Club; it won the Omeruah Cup in 1997. It's an amateur side. I was also a good footballer and a big time supporter of soccer in this country. Challenges bring about improvements. Again sports and entertainment are twin brothers. Recently clocked two at our base here in Surulere, Lagos. Aside footbal, I relax by playing table tennis, jogging and exercising my body. I spend hours indulging in all these games.