Television content providers race for the top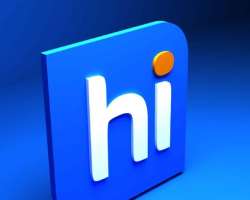 Competition seems to work well for the paid television sector. Remaining in cable business takes creative savvy and this is what multichoice, South African paid television content provider, has in abundance.
When Nigerian-born Toyin Subair's HITV came on board, the company knew it was time to say goodbye to monopoly and engage its resources in the fight to maintain position at the zenith.
Boasting of great minds like Erika Klopper and the managing director, MNET Africa, Abiola Alabi among others, the company was ready for competition. Alabi was relocated from her South African base to Nigeria.
No sooner had Alabi settled in her office than she started thinking of winning strategies to put her company at the top. She discovered that the Nigerian viewership base, reputed to be the largest for the company in the continent, was turning inwards. Local comedians, musicians and actors were providing viewers with alternatives. She went to work and came up with locally inspired content.
Within the past two years, MNET has turned out countless number of locally produced programmes among whom are the famous Naija Sings, Tinsel and Comedy special. According to Multichoice media and communications director, Segun Fayose, more money is coming into the Nigerian market to develop local productions. Multichoice recently broke down its grading by introducing a cheaper bouquet. Along with the bouquet comes the addition of the Yoruba and Hausa channels to the already existing African Magic and African Magic Plus.
According to Fayose, focusing more on local programmes has proved to be a wise choice. "The volume of feedback has been overwhelming, the reception is so warm and encouraging that we are determined to do more to give back to this beloved society," he said.