Women protest Yerima's marriage to a 13-year old Egyptian girl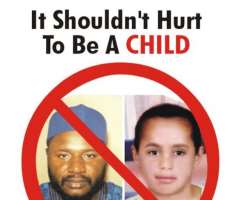 Women in the senate and a coalition of Nigerian women's groups, including the Medical Women Association of Nigeria (MWAN), Women Rights Advancement and Pro-tection Alternative (WRAPA) and the Global Association of Women Attorneys (GAFA), are protesting the marriage of former Zamfara State governor and Senate Minority Whip, Senator Ahmed Sani Yerima to a 13-year old Egyptian girl.
They took their protest to the Senate, urging the Senate President, David Mark leadership of the Upper House to suspend him for marrying an underaged girl. They are also asking his constituents in Zamafara Central Senatorial District to recall him from the Senate.
The women argued that Mr. Yerima's action is both medically unsafe for the child-bride and legally wrong. They also asked that the senator return the Child to her Egyptian parents or face more protests and possible court action.
Mma Wokocha, a gynaecologist and the national president of Medical Women's Association of Nigeria, argued that the marriage will expose the child to vagino-vesicular fistula (VVF). This is a situation where, because the child's pelvis is too narrow to give birth, pressure from the baby's head blocks the circulation in the area between the bladder and the vagina, killing the tissue and creating a permanent hole in which urine constantly passes through the vagina.
GAFA representative, Mrs. Chinelo Iriele, said "Nigerian women are sad because the Child Right Acts, Section 21 prohibits Child marriage.
"Section 22 prohibits betrothal of a child under the age of 13. Today one of our senators, Senator Yerima, who is a member of the highest law making body in the country, is committing the same offence that attracts the penalty of five years imprisonment or N500,000 fine or both."
He married a fifteen year old girl two years ago who has a child for him. Now a 13 year old girl? How sick sad...