Nigerian Slumdog Vocal Slender making waves worldwide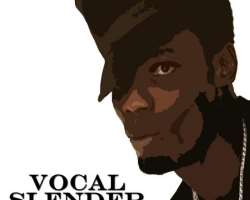 His first major shot at the limelight was on the BBC 2 Programme 'Welcome to Lagos' aired at 9pm on 15, 22 April 2010. Vocal Slender, born Eric Obuh, was a scavenger at the Ojota refuse dump. He earned a living by rummaging through trash and selling items he was able to salvage. For Eric, this was merely a means to an end.
His true passion was MUSIC! He had big dreams of becoming a "vocal slender, lyrical inspector"! In the BBC documentary, Eric was featured recording his single "Owo Yapa", and saving up money to buy new clothes and take photos for his album cover.
Against all odds, Eric has fulfilled his lifelong dream, not only on a national level, but on a global scale
The BBC 2 documentary has certainly changed this young man's life forever. His debut single ' OWO YAPA' is currently making waves worldwide.
Watch the Video