Maxim Festival: Pepe Marais To Transport You Into The World Of Creativity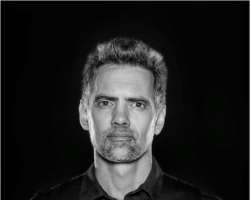 "Inspiration comes during those moments when we see true human excellence. It's an emotional experience that comes when we encounter extraordinary ability or competence in some activity, which motivates us to be better ourselves."
Pepe Marais, founding partner and Chief Creative Officer of Joe Public, will talk about BRAND PURPOSE: Why do I exist? at the Maxim Festival Summit Day 25 November 2016.
The regional West | North African Festival will be held in Ghana, Accra over a 3 day period: 23 – 25 November 2016.
The build-up to the Summit Day and Awards evening will include 2 days of Media, Advertising and Leadership Academies. Each course will give you insight into how things are done on a global level and how they apply to Africa. Fast-tracking your ability to deliver on what is required of you.
Pepe lives for creativity that deeply connects with people.
He has been the recipient of numerous local and international industry awards, sat on a number of creative boards and judging panels from the Executive Committee of the Creative Circle, to Cannes, and was awarded Agency Leader(s) of the Year 2013.
According to Pepe accolades are merely the building blocks toward a vision of creating an environment that inspires greatness.
Joe Public United is currently ranked as one of the top three independent and fastest growing South African advertising group, which includes a brand design agency (Shift Joe Public), a cross-platform agency (Ignite Joe Public), a PR agency (Engage Joe Public) and a digital agency (Connect Joe Public) in Johannesburg, with an expanding network into Africa boasting a Joe Public in Namibia, Zambia and Zimbabwe as well as affiliations in Ghana, Kenya, Nigeria, Tanzania and Uganda.
The Joe Public brand is also represented in Amsterdam through its revolutionary Joe Public Take-Away Advertising model.
In 2014 The Annual Adfocus Awards ranked Joe Public as the Agency of the Year and in 2015, for the second consecutive year, the agency was awarded Agencies Agency of the year, as voted for by industry peers. Joe Pubic was also awarded Agency Group of the Year 2014 by AdReview.
Be inspired to do more and go further! Find your GREATNESS.
Secure your place and get your festival pass, visit www.maximfestival.com .