I WARNED THEM NOT TO USE MY CAR FOR KIDNAPPING, NOW THEY ARE PAYING FOR THEIR SIN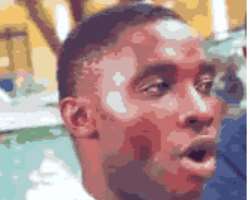 •Rev. Odoegbulam
When Rev Father Franklyn Odoegbulam of Ahiara Mbaise Catholic Diocese on April 11, 2010 left for the morning mass, he did not have any premonition that some problems may be waiting for him on his way to the church. Father Odoegbulam soon after he had left home was accosted by three armed robbers who waylaid him and ordered him out of his Mercedes Benz jeep.
The Catholic priest who was unshaken as his ordeal lasted, exchanged telephone numbers with the hoodlums and warned them not to use his vehicle for armed robbery or kidnapping.
However, the robbery gang did not heed to his advice as they went ahead to kidnap somebody using his car.
Then, nemesis caught up with them few hours after their inglorious action as the police swooped on them. Now, the gang members are cooling their heels in the police net at the Imo State Police Command headquarters, Owerri. Hear him on his encounter:
My abduction
The incident occurred early in the morning when I was going to mass, I was intercepted by three young men, two among them were armed with AK47 rifles. They blocked me and asked me to come down from my car, I did and they took me with the car precisely at Amuzi in Ahiaze Mbaise. Later on, I was dropped at Obodo Ahiara and they went away with my car.
My warning to them
Before then, I warned them not to use my car for armed robbery or kidnapping. They promised me that they will not shoot anybody or shed blood. Again, I warned that if they get involved in any armed robbery or kidnapping, they will be caught.
They took my number
They took my telephone number and said that they will call me and tell me where they will drop my car before 4p.m; but they never did.
My car
The following day in the night, somebody called me and told me that my car has been found. We went to the spot where the car was dropped and before then some military men had already taken it to Anara junction in Isiala Mbano LGA. When we got to Anara junction while negotiating how to release my car from the soldiers all of a sudden a young man came shouting; look at my brother's car, incidentally that was the car of a young man they used my car to block and kidnapped. When the soldiers pulled them out from the car I was able to identify them as the people who snatched my car and then the joint military patrol team took them to the hideout where they kept their victim. After the exchange of gunshots, one of the hoodlums was shot and later he died on their way to the hospital.
My feeling when they stopped me
I just pulled up and asked them what they wanted. I was unruffled because I knew what I wanted. I asked them what they want; they said they wanted my car. After the incident, I still went to the church to preside over the service and later, I went to the police station to report the matter. I told the police not to border themselves because I know I will find my car, but just to make sure that if anything happens nobody will say perhaps the priest was an accomplice. I did my job and went about my normal business. I prayed for them and advised them that it was better for them to drop this gun and be useful to themselves.
I advised them that they can be better human beings if they stopped what they were doing, they promised me that they will, even though they were telling me it was the politicians that were disturbing, but at the end of the day they were not repentant and if they did, they would not have found themselves in this condition. I warned them not to kidnap anybody with my car.
The current war against crime in Nigeria, I think the police should sit up with regard to this incident, I thank the police, especially the DPO at Ahara Mbaise, the man is wonderful. He was so friendly. He was up to his duties and sent out his men immediately to comb the whole area and he was calling from time to time to know how the situation of things even the driver that carried us was super. The police reacted promptly and instantly especially the time we got the hint that they were driving the man they kidnapped. Like a magic with a tinkle of an eye they were all arrested.
The cause of their problem
I think greed and unemployment in the country, the two things coming to play, and unemployment is on the high side, I think our government should sit up, especially here in Imo State; people should sit up and provide jobs for the youths. But I think some of them are greedy; for them to begin to demand N5 million from a young man when they did not even know whether he had money or not. It is sheer greediness and young men should learn to be contented and engage themselves in things that can help them in live. If these boys had listened to me; I gave them options of survival, I don't think that all that happened to them would have happened to them.