ECOBANK, AFRIBANK, STACO, 27 OTHERS POST NEGATIVE RETURNS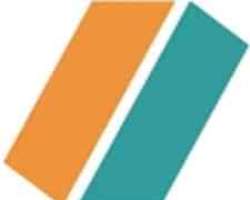 Year to date performance analysis of 130 equities has shown that Staco Insurance Plc., Ecobank Nigeria Plc., Crusader Nigeria Plc. and Beco Petroleum Product Plc. led the pack of stocks that posted worst negative returns. as the shares fell by 58.40 per cent -48.26 per cent, 45.86 per cent and -40.32 per cent respectively.
In other words, the stocks resisted recovery trend at the Nigerian Stock Exchange (NSE) and, instead of the prices rising along the lines of market recovery, they nose dived and continued in that trend by the day.
The analysis depicting performance of the stocks from January 2nd when trading opened to Thursday April 29, 2010 , showed that a total of 91 stocks posted various percentage rise in prices while 9 stocks neither appreciated nor depreciated in price.
For instance, Ikeja Hotel Plc, Berger Paints Plc. and International Breweries Plc gave investors the highest capital appreciations with their share prices rising by as much as 196.55 per cent, 160.31 per cent, and 126.87 per cent in that order.
Opening at 87 kobo at the beginning of the year, Ikeja Hotel rose to N2.58 per share as at Thursday last week and Berger Paints rose from N3.20 per share to N8.33 while International Breweries rose from N2.27 to N5.15 per share.
Conoil Plc maintained the 10th position having risen from N27.63 per share to N56.14 per share as at last Thursday, representing 103.18 per cent increase ahead of Mobil with 78.13 per cent, Oando with 22.89 per cent and AP with 21.16 per cent appreciation during the period under review.
Stocks that yielded zero returns during the period include Standard Alliance Insurance, Equity Assurance, Halmark Insurance, and Universal Insurance. Others include Multiverse, Dunlop, Chevron, John Holt, and Abbey Building Society. They remained stable as they neither appreciated nor depreciated.
But in spite market recovery trend which has seen prices of majority stocks taking a leap, a total of 30 stocks still had their prices dropping below opening prices at the beginning of the year. Staco, Ecobank, Crusader, and Beco Petroleum led the pack dropping from N1.25 per share to 52 kobo representing 58.40 per cent decline. Share price of Ecobank fell from N10.63 to N5.50 per share representing 48.26 per cent while Crusader dropped from N1.57 to 85 kobo representing 45.86 per cent drop, and Beco N2.53 to N1.51 representing 40.32 per cent drop.
Also in this category are the rescued banks of Union Bank, Bank PHB, and Afribank Plc. However, Oceanic Bank and Intercontinental Bank Plc escaped being included among the losers (largely dominated by insurance equities) after posting marginal returns on capital appreciation.