Buhari's Burden & Brouhaha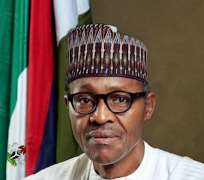 Wallahi, I have never seen so much pain, anger, frustration and hostility in the eyes of Nigerians. To tell the truth (if I lie make God punish me), this is the harshest economic condition I have ever witnessed in Lagos so far. I don't know for other parts of Nigeria.
All the characteristics of scarcity came knocking at the same hour bringing with it sorrow, tears & blood (apologies to Fela Anikulapo Kuti). Nigerians have become aggressive and suicidal under this APC one year regime owing to extreme hardship. Unemployment has made people lose dignity and display placards of misery on the streets. The unsuccessful NLC industrial action shunned by Nigerians is an indication that a trust deficit that will lead to a bloody revolution is in the offing.
Do I regret voting for Buhari? NO. (It's crystal clear that PDP gang raped the country financially via a record breaking mindless lootership.) Do I think Buhari has performed creditably well in the last one year? NO. (He inherited a collapsed economy but concentrated his energies on fighting corruption while neglecting the welfare of the poor masses) Do I still believe he can deliver on the promises that pressured the electorate to vote for him during the last elections? YES. ( At least I can vouch for his proven integrity and zero tolerance for corruption. By the end of his administration, EFCC will be out of job as no kobo would have been stolen by his ministers and appointees. Amen!)
I speak for myself. I did not find this Buhari's one year in office exemplary. The prices of essential commodities that sustain the poor masses doubled and skyrocketed. Name it; food stuffs, electricity tariff, petrol, kerosine, medication, water, transportation, school fees, rent, to mention but a few. Haba, did we commit any crime by voting for Buhari and APC? Even the price of postinor rose from N250 to N600. Compare and contrast prices of goods and services as at May 29, 2015 to date. How come APC could not deliver on at least one billboard promise? It appears they truly were not prepared for power. They are using a different yardstick to measure their achievements while we nurse our wounds by calculating the prevalent high living expenses. Some sycophants who never visited the polling centers in 2015 are shouting us down to stop complaining because Buhari has three more years to deliver. Even when the political space is still reeking of that offensive odour of Jonathan and PDP?
Okay, let's still trust Buhari and his propaganda machine. They have goofed with the inherited raped economy for one year. If I had the powers, I would ask Buhari and all his public officers to refund their salaries and allowances to the TSA. There's nothing to show for paying them in the last one year. But something bothers me though when they inform us that the country is broke. What is a minister doing with six cars in his convoy in this austere times? Why would a minister request for 13 million naira for mere traveling in this hardship? What is Buhari doing with 12 presidential airplanes while budgeting mind boggling figures for Aso Rock? Why are the so called leaders still feathering their own nests and living large off the commonwealth of the Nigerian masses? (We see them and their children flying first class regularly at our expense. Shebi, the country is broke?)
I don't know for others but the standard of living in the last one year has been nothing but a holus bolus disaster under a president that has enjoyed massive goodwill from Nigerians. PDP is cursed already for manipulating Nigerians and corruptly enriching their family and friends for 16 years. They have used power for their own selfish advantage and kept us in zero megawatt. PDP is like the vomit we can't lap back. We can't continue lamenting about PDP's abysmal performance. We elected a new government that will clean up the mess, wipe the tears of Nigerians and entrench meaningful development without further inflicting excruciating pain on us. We can't afford another set of politicians that we feed, cloth, fuel, house, cater for their children, health, traveling and medical expenses, yet, they turn around to steal billions of dollars and loot our treasury dry. We can't afford such miscreants like PDP at the centre anymore. Nigerians deserve competent and compassionate leadership at this time.
Buhari and APC should revisit the billboard campaign promises they made to Nigerians and cheerfully fulfill them. Your time restarts now! (Please no money should be wasted on celebrating 2016 Democracy Day. There is noting to celebrate.) Let the members of the ruling party kneel down, bow their heads in sober reflection and apologize to Nigerians. Quality leadership speaks through the welfare of the citizens. You can't possibly write examinations and score yourself excellent marks. The examiner here is the poor masses. Let's be generous and score APC 10 over 100 for the first year in office. Enough of the propaganda. Roll up your sleeves and work!
Uzor Ngoladi is the author of Toxic Eucharist
http://www.uzorngoladi.com
Disclaimer:

"The views/contents expressed in this article are the sole responsibility of

Uzor Ngoladi

and do not necessarily reflect those of The Nigerian Voice. The Nigerian Voice will not be responsible or liable for any inaccurate or incorrect statements contained in this article."
Articles by Uzor Ngoladi