Laide Bakare Celebrates Children's Day with Her Kids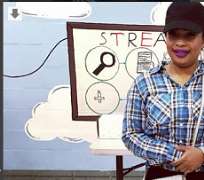 Nollywood actress, Laide Bakare, is just one mother that so loves spending time with her children and has not allowed her job to keep her away from them.
In fact, she travels with them wherever she goes but does not allow the traveling to affect their studies in any way.
Today being children's day in the country, the actress was full of joy as she took her thre kids out to have fun while rejoicing on how pleasant it is to be a mother.