'Baby makers, confused fellows'- Who is Mimi Orjiekwe referring to?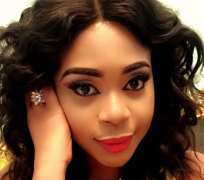 For a while, Nollywood actress, Mimi Orjiekwe has been on low profile, after she got married to her man, actor Charles Billion.
It seems someone has really provoked the Enugu state born movie star that she took to her Instagram to vent her anger. And it was really 'bloody' as she ended up calling 'them' all sorts of names.
Her post reads: " Let's campaign for those who don't know what they want ... 1st; they re time wasters.Mentally. Ditched. Confused fellows. Liars Depressed.Fool at forty.Still broke
Busy doing no business.Enemy of progress.Unhappy.Baby makers.
2ndly solution;
Send them back to school.Church too (deliverance).Bible study.Job... Business capital. In some cases Psychiatric hospital.
KNOW ANYONE LIKE THAT... Let's fix them.."