Money is not circulating; we live in the matrix…Dakore Akande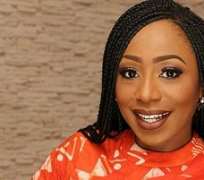 Many hopes seem shattered as expectations seem to be gradually diminishing. The present government promised a better Nigeria, and many were hopeful.
While there are still believers that the country would still get better with the present government, many have lost their hopes and believe.
The hardship that has rocked the country recently has not helped or makes situations better. Those really affected are the low class citizens.
We live in a country where the rich seems to be getting richer and the poor getting poorer, and one can't stop imagining when the suffering would be over.
When issue of fuel scarcity emerged, not even our celebrities were spared the trauma of the chase. And now that subsidy has been removed, the price of goods and commodity has gone higher.
We all know how hard this can be on an average Nigerian, in a country where inflation hardly decreases.Despite the increment in lot of things, salaries haven't increased, leaving the masses to spend more than their normal estimated budget monthly.
Popular actress Dakore Akande actually reasoned to this direction as she aired her mind towards the situation rocking the country.
In her words: "Most Nigerians don't realize we've been living in The Matrix, This subsidy removal is the red pill that may wake us up to reality. We are poor, we are broke and we've been raped, pillaged, looted and left for dead. All these years our economy has been sustained on the junk food of corruption. We have kwashiorkor but because we look chubby we think we are healthy but it is all fake and a mirage. We've all been living off the spoils of corruption. That's why the country is so hard now. No money circulating. Because no money to steal and rent flats and shops for girlfriends. For civil servants to pay bogus tithes of N500k, for senators to spray dollars at their daughters' weddings, for Lagos big boys to spend N2m every Friday night at nightclubs, it's time to face reality. The party is over, now we may see the real Nigeria and Nigerians. Free money don finish."