Woman Accuses Burna Boy of Impregnating Her and Threatening Her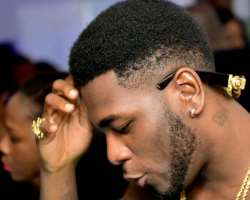 While a lot of Nigerians are lashing President Buhari, Nollywood actress, Caroline Danjuma is saying a different message especially since the increase of petrol price to N145 per litre. She is asking that we should be patient with the president because he is a honest leader.
However, it is not everyone who supports this patience business. Nollywood actress, Georgina Onuoha, had criticised the President for the recent removal of fuel subsidy which has seen the price of petrol rise and she is blaming him for the woes of the country.
Caroline explains to Nigerians "The moment you can accept your mistakes and be honest about it then there will be a solution. Change does not happen over- night. To be born again you must confess your sins and accept your mistakes to put the devil to shame. Respect to Mr. President.
We still have honest leaders. Nigeria is going to be great. Be patient and pray hard"
Just recently, Caroline came in defense of her husband, Musa Danjuma, as the public trolled him for his numerous affairs. She had stood the ground for her husband just like she is supporting Buhari to help Nigeria come out of its present situation.