US SENATE BEGINS DEBATE ON NEW WALL STREET REGULATIONS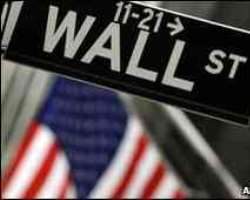 Wall Street has fiercely resisted President Obama's financial reforms
The Senate has begun debating proposals for the most significant reforms to financial regulations since the 1930s.
After days of deadlock, Republicans and Democrats began arguing over a bill aimed at bringing accountability to Wall Street and avoid another financial meltdown.
Republicans had blocked debate on the bill for three consecutive days, but eventually relented on Wednesday.
But they also promised a hard fight to make changes to the reform bill.
The key battlegrounds of the debates will be measures to restrict trades in complex financial instruments, called derivatives, and the powers proposed for a new agency to protect consumers.
Despite agreeing to a debate, Republican Senator Richard Shelby, who led the blocking campaign, appeared in no mood to compromise on his opposition to the consumer protection agency.
There is a strong case for some degree of international co-ordination, to reduce the scope banks have for shopping around for minimum regulation
Andrew Walker, BBC economics correspondent
"This massive new bureaucracy would have unchecked authority to regulate whatever it wants, whenever it wants, however it wants," he said.
BBC economics correspondent Andrew Walker says the Republicans also believe the bill in its current form fails to deal with the government-supported mortgage agencies – Fannie Mae and Freddie Mac – which played an important role in the financial crisis.
Smokescreen
However, the Democrats argue these objections are a smokescreen and that the Republicans are simply trying to protect friends in Wall Street.
Democratic Senator Barbara Boxer hit back at Sen Shelby's suggestion that her party supported taxpayer bailouts of failing banks.
Holding up a mug of water, she told the debate: "It is like saying this glass of water is a cup of coffee. And if you say it seven, eight, nine times that it is coffee someone might believe it."
Our correspondent says international financial regulators will be watching closely.
"Other countries in the developed world are also pressing on with new laws," Mr Walker said. "There is a strong case for some degree of international co-ordination, to reduce the scope banks have for shopping around for minimum regulation."
President Barack Obama said he was "very pleased" the proposals would be debated, and that Americans must never again allow the financial practices that triggered the global economic crisis.
"The time for reform is now," he said in a speech in Illinois.
But he warned that he would oppose any legislation that he felt was too heavily influenced by lobbyists trying to protect Wall Street.
Filibuster
Sen Shelby said: "I remain deeply troubled by a number of provisions in this bill and will work aggressively in the days ahead to ensure that the majority does not use our mutual interest in regulating Wall Street to extend the federal government's unwanted hand into Main Street."
The Republicans still control enough votes in the Senate to prevent any bill from being passed. The Democrats have 59 seats, one short of the number required to defeat a filibuster, a method used to delay or block the passage of legislation.
But there is widespread public support for tightening the regulation of Wall Street, and both sides expect a bill to be approved eventually.