Nollywood Reloaded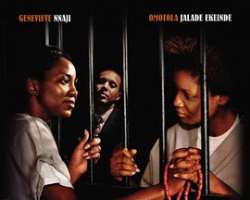 Nollywood actually crashed, but Nollywood is now reloaded with the resurgence of the trailer-blazers and the emergence of new kids on the block such as Chineze Anyaene whose film IJE, the Journey has redefined Nollywood and if she had submitted it for the African Movie Academy Awards (AMAA), Kunle Afolayan would have been second best with his movie The Figurine.
Chineze Anyaene's IJE has taken Nollywood to places Nollywood has never been before with official selection in 18 international film festivals and winning five major awards, including a coveted award for Best Picture and another one for Excellence in film making.
Mahmood Ali-Balogun's 35mm film Tango with Me is an ambitious psychoanalytical film with the major crew from Los Angeles, Hollywood; and over N80 million budget without sponsors.
Chico Ejiro, the Mr. prolific in Nollywood is about to shoot the most challenging movie in his career, Sunset in Darfur.
Zik Zulu Okafor is doing new movies of outstanding quality.
Then some Nigerian young Turks of the film industry Faruk Lasaki, Didi Chika, Chike Ibekwe and others have been selected for the Babylon International film workshop and they were at the International Film Festival Berlin (February 16th-20th) and now preparing to show the clips of their film projects at the Zuma film festival in Abuja from tomorrow Sunday May 2, 2010, in Abuja.
The two filmmakers I have interviewed are Faruk Lasaki who is making a film on the Niger Delta, with the working title of Port Harcourt and Chike Ibekwe, whose film Letter to the Professor is featuring the lionized first African Nobel Laureate in Literature, Prof. Wole Soyinka. The budget for one of the films is over two million euros.
A Young Nigerian director has done thrilling film where the lovers were engaged in real live sexual intercourse. But it not indecency.
The real films are coming to take the Nigerian film industry to the next level in competition with the best in the world.
Not in quantity, but in professional quality.
This is it, Nollywood Reloaded.
CUT!
~ By Ekenyerengozi Michael Chima