Re: UK Prime Minister Assertion That Nigeria Is Corrupt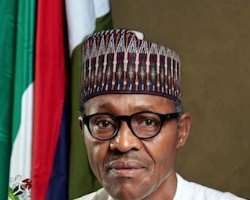 Peoples Democratic Party (PDP) social media team and party supporters have been ranting and wailing over the assertion by Prime Minister of Britain, Mr David Cameroon, that Nigeria is a corrupt nation.
What that statement actually mean is that the nation's past leaders are cotrrupt.
Take for example a company that produced and sold contaminated or poisonous food, the law suit from victims or their legal representatives will generally be directed to the company and not to every individual that work in it. It is the company's image that is dented.
Nigeria is an artificial sovereign geographical entity. Her mind is controlled by those who think, reason and act for the country.
The principle of "Lifting the Vail" in Corpoate Law Practice, is to the effect that where a company is mismanaged or fraud is discovered, the law will pierce the vail to see those behind the company, have them arrested, prosecuted for financial crimes and recover the loots for the company or victims of the unlawful activity.
The principle of piercing the Vail is the reason why CEOs and directors of banks and other corporate organisations are arrested, prosecuted and made to return looted funds.
The question is; who are those behind the affairs of Nigeria as a country?
For 16 years, PDP and its leaders in government reasoned and acted for the Nigerian Nation. Corruption became a way of life for 16 retrogressive years.
It is obvious that PDP is not really a political party formed to serve Nigerians and the nation but can best be described as an ASSOCIATION OF OCCULT LOOTERS (AOL) with the sole objective of destroying the very existence of the country.
They looted the Central Bank of Nigeria (CBN) and also disbursed raw dollars from Crude Oil Exports through their Princess of Corruption, Mrs Daziani Allison Madueke.
Over 50 percent of the nation's financial resources has been siphoned abroad by greedy and satanic PDP leaders and their external socioeconomic saboteurs. They will not escape Justice. I trust PMB.
Our past leaders looted states and national treasuries, starched the funds in banks overseas for the developed nations to service their industries while we languished in abject poverty in Nigeria.
Britain, Swiss, United States of America, lately Dubai, South Africa and other countries serviced their industrialists with stolen funds from Nigeria and other poor African Countries.
This "worldwide disgrace" originating from our colonial masters is sufficient to humble our leaders to roll up their sleeves and recall their stolen wealth from Britain and other countries for the overall development of Nigeria.
Nigeria as an articial entity cannot be corrupt. It is those who reason and act for Nigeria that should be held responsible for the unlawful activities of the sovereign geographical entity.
A country where retired military officers and corrupt civil servants bury billions of Dollars in soak-away pits in their homes can only be truly described as a corrupt nation.
Our leaders owe us the duty to remove this shame from our country by serving the people and country without blemish.
I expect President Muhammadu Buhari to double his aggression in fighting corruption upon his arrival from London.
This DISGRACE is too much for the 11 months old APC national government and our amiable President.
PDP rogue cabals conspired, elevated and institutionalized corruption in our country.
PMB and APC must reverse this ugly trend so as to redeem the good image of country, once referred to by Britain and other world super powers as the "Giant of Africa."
Dr Fred Latimore Oghenesivbe is a full member of the Nigerian Institute of International Affairs (NIIA) and convener of Rescue Delta Media Group (RDMG) of APC Delta State Chapter. He wrote from Asaba, Delta State.