Patrick Doyle Embarrasses Zaaki over G-Wagon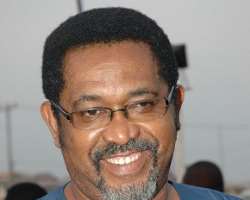 Zaaki has not been doing music for years now but he is still living extra-large. Last year, he bought a 2013 Mercedes G-Wagon and people started asking questions of how he makes his money. When he spoke it was full of material stuffs
He revealed that he was already a millionaire at the age of 18. " I have been in the entertainment industry for over two decades; I have many hit songs and have performed for Bill Clinton and George Bush" he said.
He continued, "I have achieved so much and yet I buy a G-Wagon of about N30m and people are asking questions. Am I not supposed to have bought about 20 G-Wagons years ago?"
Nollywood actor and TV Producer,Patrick Doyle has slammed him for this comment and even shaded him that the car may have come from politician, Senator Dino Melaye.
"Ferrari is not the end and be all, even if it belongs to an infamous senator. Zaaki, you areade of a sterner stuff, don't glamourize material things. It sets a bad example for the youths."