Nadia Buari in Trouble for Wearing Clothes That Barely Covered her Assets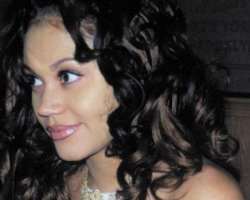 Nadia Buari has never gotten herself in such a fashion mess before. The mother of twins who always speak godly was unable to hide herself when she appeared on the Vodafone Ghana Music Awards stage to present awards with an outfit that barely cover her bre*asts.

It took fans some seconds to digest what they saw before they started hitting at her with some indecent comments. There are two words that best define Nadia; sexy and enchanting and she seems to have gone a little far this time.
The actress has revealed earlier that she doesn't have so many friends "I don't have so many friends, not because I am anti-social, for me it's all about my family. When I am not shooting a movie, I love to be with them. Where do you see yourself in the future? I look forward to being one of the biggest director/movie makers, not only in Ghana but everywhere, basically all parts of the world, while still acting in my own movies.I want people to know that the fact that I don't mingle with people doesn't make me anti-social or bitchy. I am different, very down to earth and humble; I get calls saying I am this and that."