Beyonce Stop Raiding My Wardrobe- Temi Otedola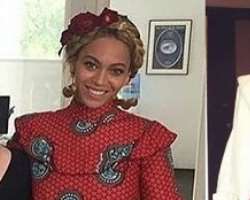 Finally, Peter Okoye has spoken his mind about the drama that happened between Tiwa Savage and Teebillz. We can tell you that Peter was reported to be one of the people who saved Tee Billz from jumping off the Lekki-Ikoyi link bridge, the day he broke down in confessions about his marital life.
The eyewitness narrated the incident ""I thought I was watching a movie" Ani told LIB "the man held the railing and tried to jump over it and that was when the yellow man held him and started shouting for help. The two of them nearly fell into the water. I quickly joined the yellow man to pull the guy out and while we were struggling with him, one P-Square twin (Peter Okoye) and Banky W joined us to pull the man out " Ani said
Hear what Peter have to say "I don't want to make comments about this. It is very sensitive guys. I would never, sorry guys, I have made up my mind not to say anything about this. We are talking about life and death here, so it is very sensitive and I have promised myself not to talk about it. I would do anything to love and support them." He revealed.
He denied what Flavour said about celebrity marriages failure "It's not true." He said, "Don't change because you got married, stop behaving as if you are not married. I don't believe in people saying stop doing this cause your married."
Using his marriage as an example "Marriage shouldn't be boring. My wife is like my friend. I love my wife to look sexy, I don't want her to change."