Omawumi Breaks Silence as She Forgives Interviewer who Asked Her About Smoking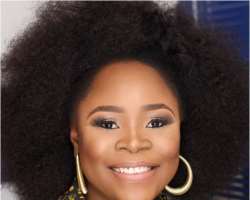 Recently, singer, Omawumi, pulled up a shocking surprise when she walked out from an interview programme due to a question she was not comfortable with.
The singer was asked about the effect of her smoking in public knowing that she is a role model to many and that got her pissed which made her ask for evidence from the interviewer who could not produce.
The singer was still in angry mood but she decided to open up to her fans that she has decided to let it go as she just wants to have fun today rather than go for rehearsals.
According to her, "Arms open wide like my daughter singing loudly 'Let it go' Mood. I'm supposed to rehearse today but I'm thinking of doing something fun."