Femi Kuti Bereaved: Loses 'Brother'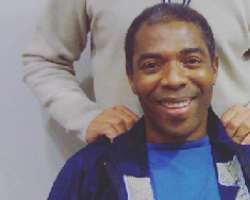 Burna Boy is really in a mess right now; actually he brought it up upon himself.
He shot himself on the head when he decided to show off online. He took to his page to inform his fans that his single "Acting bad' was produced by Orbeat official, the same person who produced his hit single 'Soke'.
Only if he knew the aftermath of that post, he wouldn't have done it. Shortly after his post, the producer of these songs took to his page to give him the embarrassment of his life.
Who would have thought, that he hasn't paid the producer for his hit single Soke?
This is a similar case of D'banj and the producer of his Emergency single, who was later settled after his outburst online.
Burna Boy's producer revealed that since the artiste's mom took over his career, he was sidelined from the initial agreement and wasn't paid for the job he did, summing up to the fact that the song was released without his knowledge.
He wrote: "this material was released illegally. I find this insulting. I have not been fully paid for the work I put in your album and you disrespect me by dropping that song without consulting me. You can't disrespect people who helped your career. Soke is one of your biggest songs and you cut me off the digital sales after our agreement. Your mum declined to pay me since she took over your career, I moved on till my intellectual property that you don't own came out and you couldn't even reach out to me, you really undermined me."