I'm scared.I don't think I can even love- Toyin Aimakhu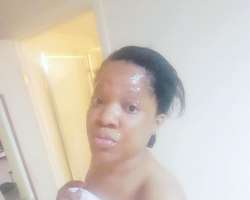 Nollywood actress,Toyin Aimakhu will definitely break a lot of fans heart after they must have read what she said about falling in love. The actress who is still struggling to overcome the crisis that her love life has caused her is currently in America , where she has spoken out finally about the future with the men.
Toyin had stunned us with her amazing poses with her African wears for shoots in the USA. She really took Africa to America with these outfits she chose. Doesn't she look breathtaking?
She may not be getting married again. When asked about getting married again, she responded "I don't think so.I think I have trauma.I am even scared right now.All I need now is God and the holy spirit to help me.The truth is I'm scared.I don't think I can even love.I am over it but I can't be healed.If I see a good white man,well.I know whatever God wants.He always wanted me to be his servant and I rejected.But now, I'm doing all he wants.