Expose: Teebilz alleged love son with another woman revealed!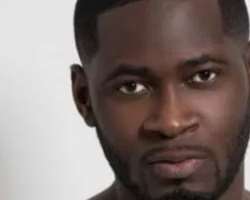 The marriage saga of Tiwa Savage and Teebilz is getting hotter by the day.
A new development arouse recently, which might just not be favorable for Teebilz if the story has any truth in it.
The recent rumor making waves is that Teebilz had a love child with Dr Vivian Oputa.
This allegedly occurred before he got married to Tiwa Savage. The mother of his fourth child is said to be a medical practitioner and specialist in aesthetic medicine, surgery and dermatology.
Though not in Nigeria, she is said to be a US based citizen as she is the medical director of Dermacare medical Ltd and clinical director of the clover medical company in Beverly Hills' USA.
According to The capital, the news of Teebilz 50 year old baby mama has just worsen his situation, as this allegedly got Banky W's mum upset, summing up to the details released by Tiwa Savage in her interview.
Right now, he was said to have been kicked out from the home of Banky W, where he took refuge when issues surfaced.
Banky's mum allegedly ordered her son to eject Teebilz, as she was no longer comfortable having him around.