Why Some People Spread False Rumours About Me- Yul Edochie Reveals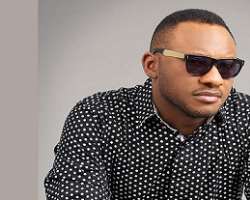 Following his success and career, lots of false rumours have been spread about popular Nollywood actor, Yul Edochie.
Last week, it was reported that he has a terrible accident, this is one of the series of attempt in smearing his name, another example is the gay who resides in Canada and claimed, they had something going.
However, Yul has figured out why all these are happening to him.
In a brief chat with Nollywoodgists.com, the proud father of three said; As a celebrity or a successful person in life you should expect such things. Challenges, temptations will always come your way.
People will try to bring you down. It's normal. But I focus on where I'm heading to and I just take them in my stride and move on. I believe God will keep me where he has put me."
He also talked about how his father influenced his carrer: ?"No extra push from my father. He encouraged me to follow my passion, my dream, which is being an actor and film director. That's all. But I worked hard on my own to be here. I started from the scratch."