Music Premiere: Agbo – Not Just For Me (Produced By Iceberg Beatz)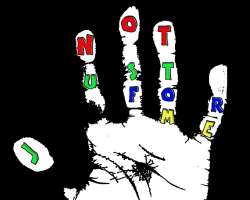 It's 1st of May again. Another day for the workers. And another day to celebrate Agbo's birth.
So, he has seized the opportunity to bless the world with another soulful song titled Not Just For Me.
He features Ogochukwu(of To Be A Woman) on this one. The song was produced by Iceberg Beatz and has Grandmix on the mix.
DIRECT DOWNLOAD LINK- http://bit.ly/1TDoKsX
LISTEN/DOWNLOAD "NOT JUST FOR ME" ON HULKSHARE -
http://www.hulkshare.com/bl6cdv7z2qrk
*The song and track-art are also attached within*