5 reasons Teebilz's story of account been hacked is false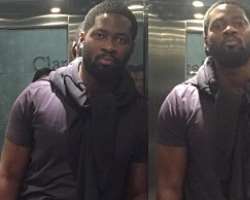 Teebilz might have had a rethink after love ones waded into the situation he claimed to be going through and decided to put down the story with the excuse of account been hacked.
See reasons why we think he is not saying the truth:
1. On normal circumstances, Teebilz mostly acts like Tiwa Savage's publicist, he is always the first person to post her songs on his page, but this period, his page was missing Tiwa's new single.
2. If truly his account was hacked, how come he never cried out about it, not until the whole brouhaha came up?
3. If the story was false, Seyi law wouldn't have openly spoken that Banky W who panicked at Teebilz suicide hint, has been able to contact Teebilz and the storm was over.
4. If all was well with the couple, how come Tiwa Savage hasn't debunked the tale since it went viral?
5. For someone to boldly hack an account of a celebrity, that individual has an intention of wrecking havoc, no hacker would be so emotional or compassionate to take down all what he /she has done.