Only Holy Spirit knows what goes on in a relationship… Kate Henshaw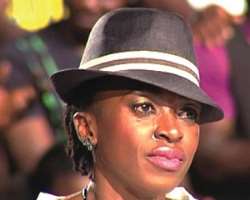 Nollywood actress and philanthropist, Kate Henshaw has recently given her take about relationship crisis.
The actress made it known that no one can really know what happens in a relationship except the Holy Spirit.
Well said, one must say. It's quite rampant that when relationships crash, different stories springs up.
Truth be told, the only person that knows the truth to what transpires in a relationship, is the couple themselves, no matter how close one might be to a couple, you can never know it all about them.
"Unless, you are the Holy Spirit, you can never truly know what goes on between two people in a relationship." She wrote.
On a lighter note the actress, might not have talked deep, but it's obvious that her words are related to the crisis of celebrity couples, Tiwa Savage and husband, Teebilz.