Don't Give Love a Bad Name…Timi Dakolo Fires Failed Couples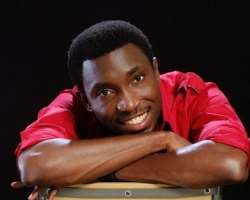 With the whole brouhaha happening with the love life of some Nigerian entertainers, one is left with no choice but to air various opinions which they feel could help salvage the situation.
While many are either praying for Tiwa Savage's home to be settled, some are busy abusing and assaying all sorts of things at the family.
Rather than join the band wagon, singer, Timi Dakolo, though never mentioned any name, has come out to warn that rather than waste energy to destroy things, it is better to channel it towards creating. Adding that, the word 'Love' should not be given a bad name.
According to him, "Use your energy to create, not destroy. Don't give love a bad name."