Lil Kesh Releases Statement On Expiry Of Contract With Ybnl, Read What He's Saying!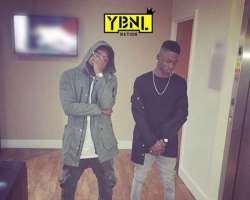 SAN FRANCISCO, April 27 (THEWILL) – So, rumours made round on the internet recently that 'Shoki' crooner, Lil' Kesh was leaving the Olamide-owned YBNL for his own record label following the expiry of his two-year contract with the label that brought him to limelight.
Both Olamide and Lil' Kesh have come out to address the rumour, stating for a fact that Kesh now has his own label which he's calling YAGI, short for Young And Getting It. According to them however, Kesh still remains with YBNL management and in Kesh's words, will always be until he goes '6ft under the ground'.
See their posts below!
If Baddo did not believe in me my talent will still be wasting in the streets,it's only proper that i start believing in other people, it's YBNL's legacy. So if you think YAGI think YBNL think FAMILY❤️
A photo posted by Mr Me YAGI (@lilkeshofficial) on Apr 26, 2016 at 4:05am PDT
Olamide…
Let My niggas be Great @lilkeshofficial @viktoh_ybnl #YBNL we don't raise no fool .. No toy soldiers around me independent niggas only that can get shit popping with or without me .. Ppl that can handle their own business .. Build ur ppl up
A photo posted by PèpèSneh (@baddosneh) on Apr 26, 2016 at 4:02am PDT