Music: Cent Williams - Odigomma (Prod. By George Daniel)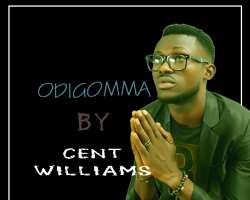 Williams Innocent known as Cent Williams has just released a new single "Odigomma", having been on the eager move to carry on his music career to the next level which stared at an early age with his models such as "Sammie Okposo, Nathaniel Bassey, Joe Praize, Frank Edwards among others.
The twenty-eight years Cent hails from Ohozara in Ebonyi state and has been so much in love with music. He's a singer and also a dancer to his admires.
Here's a new turn for a secular guy who now has an overwhelming aspirations for Christ as he didn't find any pleasure in the base of secular section of music. So with such spirit, here's a dude single " Odigomma" produced by George Daniel, a song presented to encourages its listeners that in all life circumstances, have the faith to proclaim, it is well.
In his words Williams said "I did this track ODIGOMMA personally for those going through hard-times because of one problem or another, hear the voice of the Lord saying my child it is alright, cry and weep no more. Listen and be blessed!"
Download:
https://www.dropbox.com/s/70eobvfafotc4lp/ODIGOMMA%20by%20CENT%20WIILIAMS.mp3?dl=1
Connect:
Twitter: @CentWilliams2
Facebook: Cent Williams