Ghanaian Actress Confesses Why They Expose Their Bodies on Movies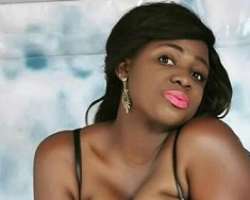 A Ghanaian actress and movie producer, Tracy Boakye has revealed why a lot of their actresses expose their bodies in some movies unlike most Nigerian actresses who are conservative and are scared of scandal all throughout her life.
The mother of one have had her share of troubles since she started going without clothes on movies she said "When we go naked in movies, it is a form of education. We use it to advise our viewers. I have gone naked in several movies and it ended badly for me. It tells our viewers something."
We have seen some of our favourite celebrities go without clothes on set to impress the audience. Most of them see the act as a daring as also a way of showing that they are open-minded. To some, like Maheeda and Afrocandy, it sells for them while for others, it spelt doom for them.
But in our society, it means something different as it defines you in a different light and most of your fans are likely to take it on the negative side. Even some veterans in the industry have condemned how nudity is being portrayed in movies these days and on the internet and proposed better ways of going about it, that will indicate what just happened without being vivid by showing all the body of the star.